Our buoy collection is where the story began....
So beautiful, you could frame it
serveware with hand applied artwork
Keep warm with a water resistant puffy blanket made from 100% post-consumer recycled polyester shell and insulation. Each blanket uses 60 recycled plastic bottles!
From the beginning in 1989 with our iconic Fenwick Float-ors buoy, our aim has always been the same - share what we love about life on the coast.
New Friends to Keep You Warm
Furry polar bears and penguins. A good book. A light throw for the small ones. Perfect for chilly days and long nights.
Manta Love
Respect the Seas!
Don't miss out on the latest design from one of our artists in residence. Limited collection now available in tees and sweatshirts.
I need one now!
finding details in small things
Discover the Beauty in Simple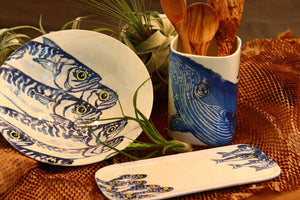 Stunning Artistry
Elevate Your Dining Experience